Welcome Reception
September 12th - 5:30 PM - Exhibit Hall
Our Welcome Reception Sponsors, the Bay Area Air Quality Management District and South Coast Air Quality Management District invite you to join them to mix & mingle with colleagues while enjoying some great appetizers and beverages! This Welcome Reception will be held in the Exhibit Hall which is sponsored by Aclima. 
We are excited to share that the Wildland Fire Sensor Challenge Winners will be announced during the evening's

reception announcements. The challenge was to develop an air pollution measurement system to protect public health during wildland fires. This Challenge is sponsored by the US EPA, US FS, NASA, NOAA, NPS and CDCP. 
This will be a great opportunity to discuss the latest technology at the exhibit booths and review the poster presentations with the latest programs and research in the field.
Be sure to stick around for the full reception for our ASIC Exhibit Drawing! Our exhibitors have generously donated their sensors and supplies to give you a taste of their work. Some of the drawing items come from: Apis Inc, SPEC Sensors LLC, BAAQMD, uRADMonitor, Wynd Technologies, and Aeroqual. If you would like to donate an item or few to the raffle, please contact Sandra Hall at airqualityevents@ucdavis.edu.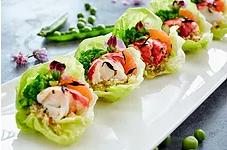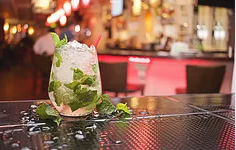 Community Scientist Gathering
ASIC and our partners value community science as an integral part of moving forward in the air quality monitoring field. At large conferences such as ASIC it can be difficult to connect with like-minded individuals that are doing similar community work or experiencing similar issues within their community. We would like to offer this gathering as an opportunity to gather with fellow community members to discuss what is happening in your community. This will be your opportunity to share experiences and gather ideas with people in similar circumstances.
September 13th, 6:00 PM - California Room (3rd floor)
There will be no formal agenda. This will simply be an hour time-frame for which you can gather to discuss what's on your mind! Please let us know if you will be there by RSVP'ing here.
Industry Member Gathering
ASIC would like to invite all Industry Manufacturers and Developers to gather together for an informal meeting of the minds. With air quality sensors being such a rapidly developing and changing field, being able to discuss the latest news in regulations and what it means for you is important. We would like to offer this room and a one hour time slot for you as the Industry Leaders to have a conversation about how your products are perceived by the community at large, the need for certification, a potential trade organization or whatever else might be the hot topic. No agenda, just an opportunity to collaborate.
September 13th, 6:00 PM - Oakland Room (3rd floor)
Please let us know if you will be there by RSVP'ing here.